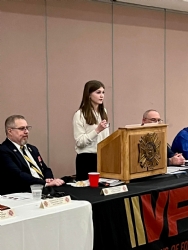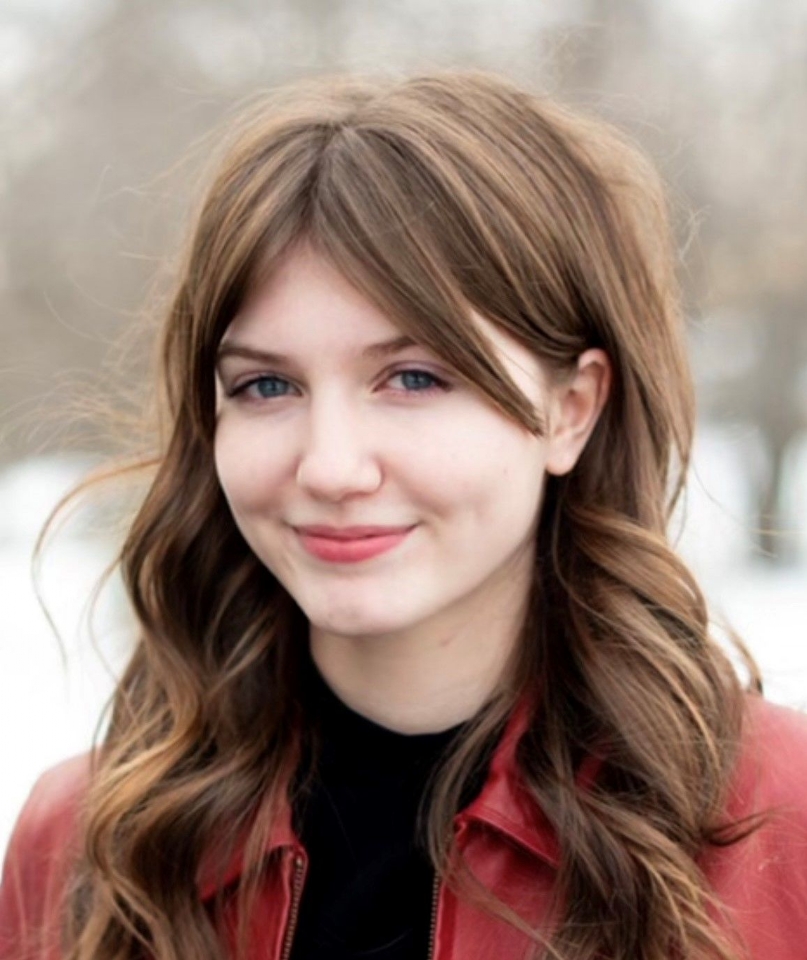 Established in 1947, our Voice of Democracy audio-essay program provides high school students with the unique opportunity to express themselves in regard to a democratic and patriotic-themed recorded essay. Each year, nearly 25,000 9-12 grade students from across the country enter to win their share of more than $2 million in educational scholarships and incentives awarded through the program.
The national first-place winner receives a $35,000 scholarship paid directly to the recipient's American university, college, or vocational/technical school. A complete list of other national scholarships ranges from $1,000-$21,000, and the first-place winner from each VFW Department (state) wins at least a scholarship of $1,000 and an all-expense-paid trip to Washington, D.C.
This year's theme was "Why Is the Veteran Important?"
The Department of Vermont has announced that they have selected Amelia Partlow n, a 10th grader from Missisquoi Valley Union School in Swanton VT as their representative for the national competition. Amelia, who was sponsored by Charles P. DaPrato, Swanton Vermont, is a sophomore and a member of the National Arts Society, Jazz Band, and Student Council. In her free time, she goes to the gym to learn powerlifting.
We all wish Amelia the best of luck as she travels to Washington, DC to represent the department of Vermont to compete for the first prize award of $35,000.